The last prison we went to in British Columbia was Kent Institution, the only federal maximum-security prison for men in the pacific region.
During this visit, I was again accompanied by the tireless advocate on the rights of prisoners, Senator Kim Pate. We were also joined by Senator Marilou McPhedran, as well as Emily Grant from Senator Pate's office and Madison Pate-Green, from my office.
I was very interested to learn that prior to her work with women in prison, Senator Pate worked with men inside prisons across Canada.
When we arrived, we were met by the senior staff at the prison who informed us that out of 240 men inside, 88 (about 1/3) are Indigenous, 22 are Black.
We also learned that some prisoners feel the prison has created a racist and toxic environment. This is another reminder of the racism and discrimination that happen behind prison walls every day.
Following our brief conversations with staff, we were told that the unit we were planning to start our visit at was locked down so we would be unable to meet with anyone in the unit face to face.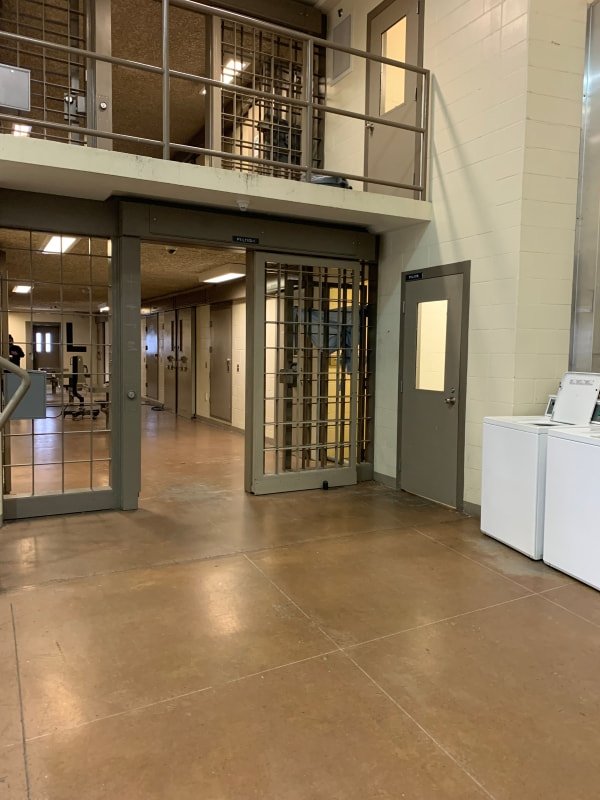 Instead, we were forced to speak with the men through their locked cell door. I cannot begin to imagine the lack of humanity these men would feel.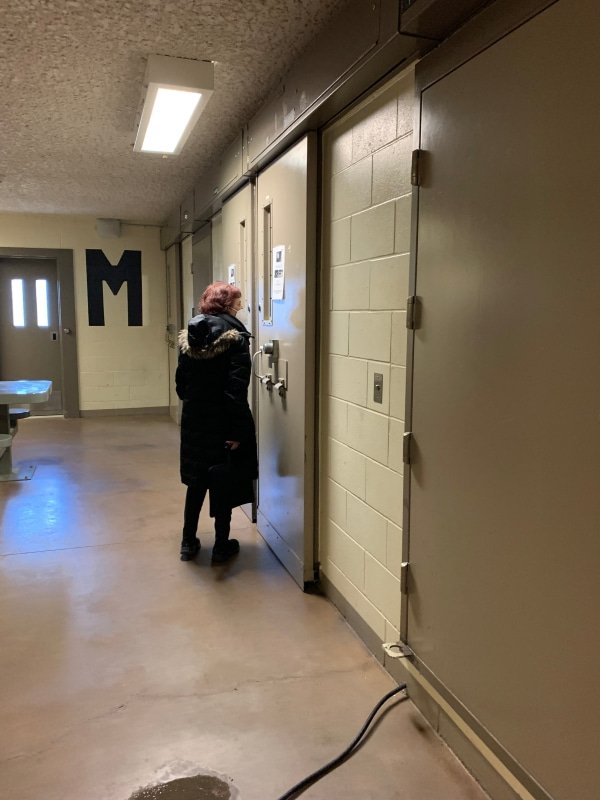 Further, although hearing otherwise from staff, lights in a cell we saw did not work / could not be turned off, and cells, as well as showers, did not appear to be regularly cleaned, despite alleged covid cleaning protocols.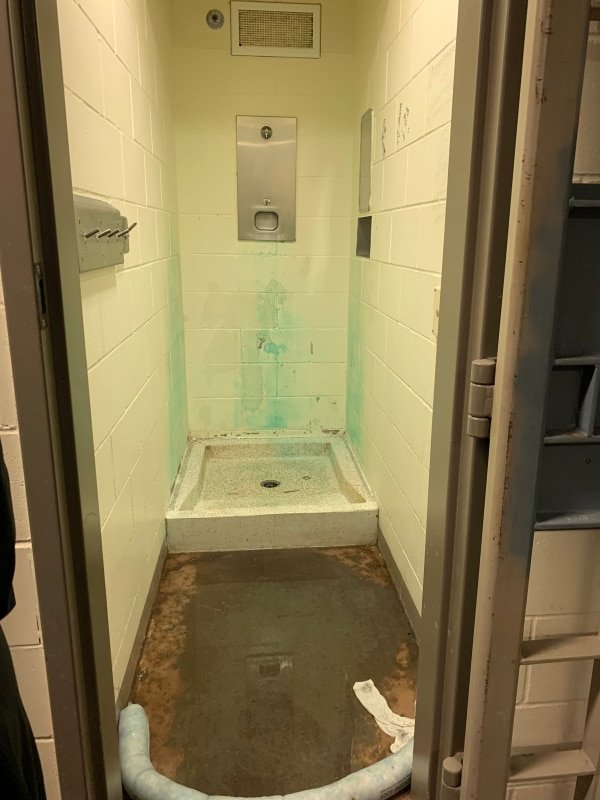 That unit also contained Security Intervention Units. These are units which the Correctional Service of Canada, who oversees all prisons, refers to as an alternative to segregation or solitary confinement. However, they are visually identical to old cells used to isolate prisoners for days, weeks and even months on end, and prisoners in these units are still permitted less than ten hours of time outside of their cell as well as receiving very minimal human contact.
At the time of our visit, guards told us that there were twenty men inside individual security intervention unit cells, though they also said that usually there would be more, particularly during the pandemic.
Similar to the other prisons we saw, we heard again from the prisoners that they have access to virtually no programming and educational opportunities. The men were especially upset about the fact that they were never sure when they would be able to access the gym or library in the prison.
This again has led me to think, how can we expect prisoners to learn from their mistakes and work on bettering themselves and reintegrate into society when they have no opportunities provided to them?
Regardless of what crimes they may have committed, at the end of the day, prisoners are human beings and most of all our fellow citizens, who are worthy of human rights, fairness and dignity as our Canadian Charter clearly states.