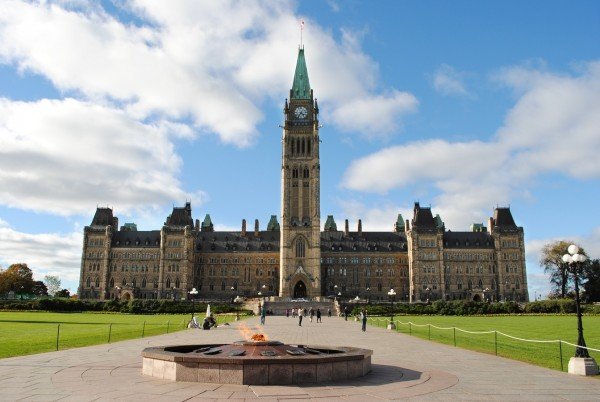 For women in Canadian politics, 2018 has brought the #MeToo movement into full swing, and has brought down harassers at the highest levels.
In the final week of January alone, two provincial leaders and the federal Minister of Sports and Disabilities all resigned from their positions because of sexual misconduct allegations. Since then, more women in Canadian politics have felt empowered to speak out against their harassers than ever before!
As a result, many people have started to believe that Canada has reached the tipping point, and that changed is guaranteed. To provide a few examples, articles by CTV, the Toronto Star, the Calgary Herald and even the New York Times have started to celebrate a new era in Canadian politics.
Unfortunately, I believe that it is too soon to celebrate.
Even with these victories, sexual misconduct is still rampant. According to a Canadian Press survey of female MPs, 58 percent have been the target of sexual harassment or assault while in office.
Things are just as bad for political staffers. There is no shortage of stories to be found about staffers who experienced mental breakdowns, were forced out of their jobs, or even needed to get help for suicidal thoughts because of the sexual harassment.
Worse yet, these victims often feel powerless to speak out. When 65 political staffers who had been sexually harassed or assaulted were surveyed, only six said that they reported it!
If this remains the case, we cannot claim that anything has changed. We need to do better- or we will end up with cases like Areezo Najibzadeh's.
When Areezo was 19, she volunteered with 2 MPs to get experience in Parliament and start her political career. Unfortunately, that was far from her actual experience.
Areezo dealt with crude sexual comments, sexual assault and sexist remarks on a frequent basis throughout her time on the Hill. Whenever she complained, her supervisors simply told her to take some time off, then get back to work.
One day, Areezo became the victim of a particularly bad case of sexual assault, where a prominent staffer came up behind her, bit her, and tried to force a kiss on her before she could to get away.
Despite how serious the incident was, Areezo didn't report it. After all, her superiors failed to take her seriously before- she knew she could not count on them.
And so, Areezo made the same decision countless other women made- she left politics.
This kind of story is unacceptable. We need to find the causes of this kind of sexual misconduct and address them.
That is what this series will do. Over the next weeks, I will examine why sexual misconduct has become so rampant in Canadian politics, and propose a few explanations of my own.
Please look forward to next week's blog, as I take a deep look into how the culture of Canadian politics has enabled countless harassers!