Today Ismailis around the world will gather and celebrate Imamat Day, which marks that day that His Highness Prince Karim Aga Khan succeeded his grandfather and became the 49th hereditary spiritual leader of the Shia Ismaili Muslims.
I still vividly remember following my dad around as he organized His Highness the Aga Khan's coronation in Kampala, Uganda. Today, over 60 years later, when so much has changed in the world, one thing has remained the same. The Aga Khan's unwavering commitment to improve the lives of Ismaili Muslims and people all around the world, driving change and promoting pluralism and diversity continues to have a tremendous impact on women, men and children in Canada and abroad.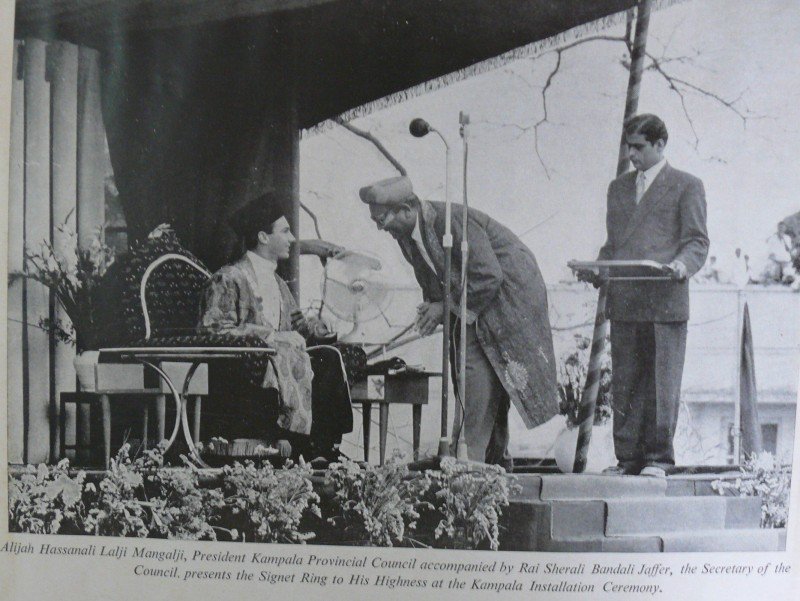 My father Sherali Bandali Jaffer at His Highness the Aga Khan's coronation in Kampala, Uganda in 1958.
Last year, Ismaili Muslims celebrated His Highness the Aga Khan's Diamond Jubilee. I can't help but think back to that time, and reminisce about all of the joy, laughter and excitement that spread throughout our community as our global jamat gathered in Portugal to celebrate this auspicious occasion. So much has changed in my life both professionally and personally over this past year. Despite the challenges, loss and adversity that I have encountered, I still remain eternally grateful for everything that I have blessed with.
Everything I stand for and everything I have achieved is thanks to the guidance and sacrifices of His Highness the Aga Khan.
So today, on Imamat Day I reflect on how I could possibly repay someone who has given so much. I believe the best gift we can give His Highness is to personify his values each and every day.
This means working hard to leave the world in a better place than it was when we found it. This means recognizing all countries are different in terms of history, culture, tradition, and that we cannot take a set of issues or values from one country and apply it to another. This means ensuring that difference is not seen as weakness but instead as a powerful force for good.
We are all incredibly fortunate to live in a country as great as Canada, where difference and diversity doesn't divide us, it defines us.
Not everyone in this world is as lucky as I am. I truly believe that by working together we can make His Highness' vision of the world a reality so that men, women and children all over the world can be as fortunate as we are.
Khushiali Mubarak!