130 million girls do not attend school today.
In 2012, the United Nations declared that October 11th will be known as the International Day of the Girl. This day was not only established to recognize and address the needs and challenges girls face from all corners of the world, it also promotes the empowerment of their basic human rights. Often, those basic human rights are denied, due to war, conflict, oppression, and many other reasons.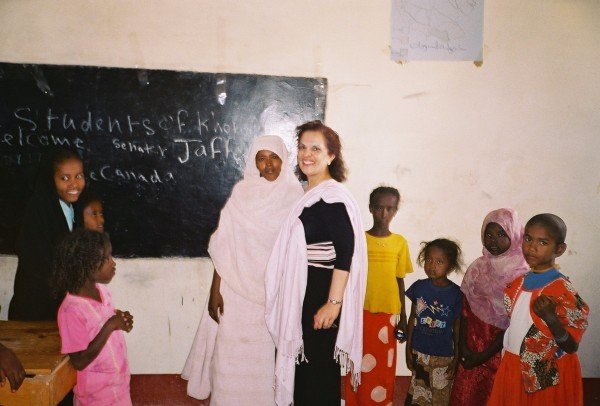 I have always believed that access to education is one of the most basic and fundamental human rights; a right that all people regardless of where they live in the world should be afforded. This is especially true for girls, because when we educate girls we are educating entire communities.
On this day, I often reflect on how fortunate I was to receive an education.
I remember as a young girl the great sacrifices both of my parents made for me and my five siblings so that we could all receive a good education.  Looking back, they were ahead of their time. They had five daughters and one son, and they always made sure that we all were given equal opportunity. When challenged or questioned about why he was letting his daughters study abroad, my father stood firm – his daughters' futures would be just as bright as his son's.
This mentality was rooted in advice that was passed down from His Highness Sultan Muhammad Shah who said:
Today, on International Day of the Girl as we celebrate all of the achievements by, with, and for girls I will be advocating for more girls to have access to education. Investing in girls' education will lift entire communities out of poverty and make the world a more peaceful place.