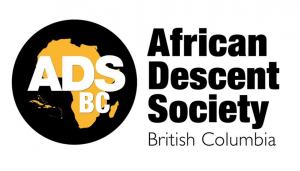 Last Friday evening, I had the absolute honour of virtually attending a forum featuring Young leaders of Africa Descent in British Colombia.
It was my privilege to share a little bit about my own experiences of being a woman of African and South Asian Descent in Canada and the obstacles which I had to face and ultimately, overcome. After hearing these young people's own stories, to say that I was moved and inspired would be an understatement. I feel confident that our next generation is in incredibly competent and capable hands.
The first youth speaker was a young woman named Fatima Diriah. Fatima spoke to us about the impact of COVID-19 on young people of African descent, such as herself. Specifically, Fatima talked about the impacts she has faced as a small Black business owner. During this difficult time, Fatima has struggled to sell her skin care and holistic solutions products. In addition to a loss in profits, Fatima says she is facing two big obstacles right now. Namely, the underlying vulnerabilities and inequalities endured by Black Canadians which the pandemic have laid bare, as well as the underlying reasons why they exist in the first place. Fatima encourages her fellow young people to use this time to expand their minds and to seek out new strategies and approaches, such as forming professional networks and building alliances with members of our collective communities. Finally, Fatima said "flowers don't grow without rain", reminding us that in the midst of it all, hope is alive and well.
Samantha Musoki followed with a moving presentation on the importance of communities building new opportunities for youth of African descent. Samantha highlighted her first-hand experiences from working with youth as well as her own upbringing. She spoke of the importance of engaging young Black people and pointed out the direct link between someone's access to services such as professional skills training and interview preparation and how that impacts their overall quality of life. These skills include but are not limited to learning how to find and secure gainful employment and strategies for saving money. Samantha also encouraged young women in University and other academic settings to engage and spend time with one another. Ultimately, she urges all professionals and those in positions of power to ask themselves, "What can you do as a person, to improve your community?".
Myriam Arafatiii then spoke about the effects COVID-19 has had on young mothers who have been forced to stay at home either due to the lack of affordable options for childcare, unemployment and loss of employment, or, all of the above. Myriam is a young mother herself and one of the largest issues she highlighted were the gaps in coverage of federal financial assistance programs such as the Canada Emergency Response Benefit (CERB). Many mothers who are on maternity leave or have had gainful past employment do not qualify for CERB or any other related pandemic benefits. This exclusion is directly detrimental to these women's levels of stress and anxiety, and even postpartum depression which are already heightened during this unprecedented time. What is more, even as the economy begins to reopen, many women are forced to stay home and care for their young children due to schools remaining closed and extracurricular activities being cancelled. Myriam reminds us to think of these mothers and their children and the unique difficulties they face. She wants to know "What can the BC government do for mothers to ease the stress and burden of COVID-19?" and what mental health supports are available to them?
Godas Muhoza is a performing musician and artist. She gave us a glimpse inside the impact COVID-19 has had on musicians and their financial wellbeing. Before the pandemic hit, Godas was working on and preparing to release her first album. Now, her work, including her ability to perform, go on tour, attend shows and record in the studio, have all come to a grinding halt. As a cascading result, even as some venues and studios are slowly reopening, she lacks the resources needed to reserve them. She asks us to strategize as to "How you can help regarding places to rehearse and attend studio sessions?". Godas also echoes a sentiment seemingly universally felt of the difficulties of staying focussed and maintaining or creating a regular routine in the midst of all the uncertainty which surrounds her. Still, Godas is making sure she continues her writing and strategizing for life, post pandemic. In the midst of all these obstacles and uncertainty, she sees her community coming together against racism and she sees music as one of the things that is unifying it.
Finally, we heard from Lillian, a remarkable young woman and an incredibly talented poet. Lillian generously performed two original poems for the forum. I was moved by every word Lillian spoke. However, a few lines in particular, really stood out as being emblematic of both the time we are in and the amazing courage and determination of young people to overcome its challenges. She began by reminding us that "Africa is the crater of mankind". Lillian then proceeded to share her poignant reflections. She highlighted the need for race aggregated data in order to address the disproportionate experiences of Black people in Canada's health care system; "how do we know the effects of COVID-19 without data?", she asks. "Why are we always more likely to die?". She speaks of the specific needs of young people during this time and says that "youth is happy because it has a future.". She goes on to list the key tenets to promoting this happiness, "education, lifestyle and sanitation". She reflects on far too many "locked and blocked opportunities", yet still, she maintains the need to practice "love, kindness compassion, empathy" and "living with purpose". She concluded by asking us, "How are you going to help and support students who want to pursue their careers and studies?".
I was very humbled to be the first person to speak following all these remarkable presentations. I reminded each of these young professionals to persevere through the many challenges which are facing them and to maintain their image of a better world. Indeed, I know that they are the ones who will create and bring forth this brighter future for us all.
Finally, I found myself thinking back to the ever-inspiring words of Nelson Mandela and his hope in young people to create a better future than the realities in which they may find themselves. He said and I agree that "Whenever I am with energetic young people, I feel like a recharged battery."
I want to leave you with a line from the second poem Lilliam shared with us. "Together with our leaders, nothing is impossible.".