Fraser Valley was very different from William Head. This federal prison for women has prisoners at all security levels, from minimum and medium all the way up to maximum security.
I was accompanied by Senator Kim Pate, her staff member Emily Grant, her former staff member Fregine Sheehy and my staff member, Madison Pate-Green.
This prison really reminded me how difficult a prisoner's life can be, particularly if they are a woman.
For almost 30 years, Senator Pate has work alongside and advocated for the humane and just treatment of women in prison across Canada.
At Fraser Valley, the women in minimum are kept in a housing unit style area along with the medium-security prisoners. The women in maximum security are in a much more controlled area. All the units have cameras that are constantly watched by guards.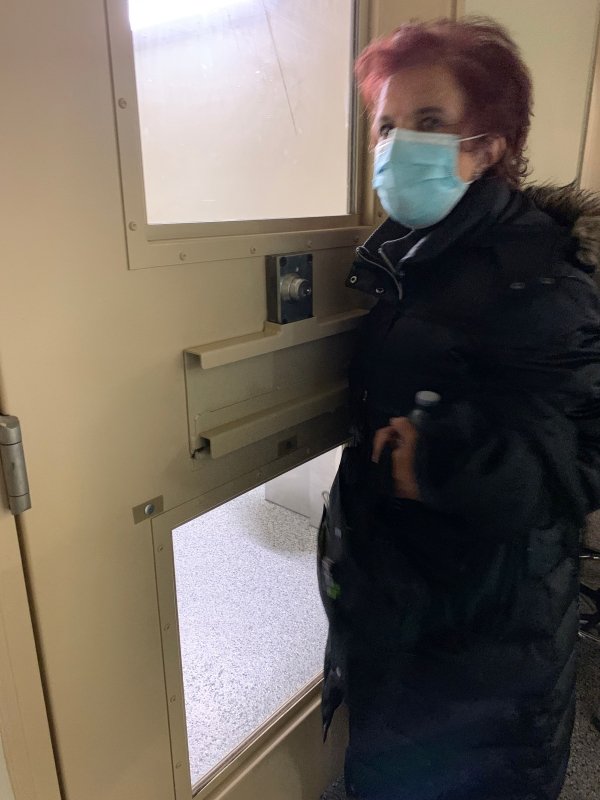 We first met with the staff, inside the prison's gymnasium. We were told that 61% of all prisoners and 89% of those classified as maximum security are Indigenous women. This is yet another example of the over-representation of Indigenous Peoples, in particular of women, in Canadian prisons.
The staff also told us they were proud of how they had handled the Covid pandemic and they assured us that very little had changed for the women in spite of the health crisis.
However, when we spoke to the prisoners, we heard serious concerns from all the women about the injustice that no prisoner wages have increased for 40 years.
Aside from a few very basic pieces of clothing and their staple food, prisoners are forced to buy all products from a sole-source contract catalogue that can cost up to four times more than what you or I would pay in the community. Women shared examples of an $80 TV costing $300, $5 socks costing $20 and $13 shorts costing $50.
I was especially disheartened to hear about how little educational opportunities are available. The only real option is for a woman to earn her General Education Development or General Education Diploma (GED), which is really just a high school certificate that she has to pay for herself. If a woman wants to upgrade her old grades or even go to university, she has virtually no way to do so. Further, throughout the pandemic, there have been almost no programs available.
I really believe that in Canada, we are not doing enough to prepare prisoners for release into communities. If we do not give people, especially women who are mothers, daughters, aunties and grandmothers a chance to learn and grow, how can we expect them to leave prison ready to rejoin society?
We need to do more to support prisoners inside. As my former partner, the Honourable Mr. Dohm used to often say to me, when a prisoner goes to jail or prison, we do not throw the key away because sooner or later, most prisoners will be released.
I am deeply troubled as to whether we are doing anything meaningful to prepare prisoners to be reintegrated into society.